Decoding cellular senescence in glioblastoma
WWTF Website:
https://www.wwtf.at/funding/programmes/ls/LS20-034/
PIs: Adelheid Wöhrer, Peter Stepper, Gabor Kovacs
Funding: € 898.970

301904 - Cancer research (40%) | 301402 - Neurobiology (30%) | 106014 - Genomics (30%)
Glioblastoma is an aggressive type of brain cancer that is prevalent and fatal in the elderly. Patients with glioblastoma are at increased risk of Alzheimer's disease, and recent evidence suggests that senescent glial cells, key mediators of brain aging, contribute to both diseases.
There is strong enthusiasm about the potential of senolytic therapies for diseases of old age. However, we currently lack coherent models of how senescent cells drive tumor evolution, or how they respond to therapies.
The proposed project aims to dissect senescent cell states in glioblastoma and to evaluate their impact on tumor fitness and neuronal loss. We hypothesize that senescent cell states in glioblastoma recapitulate important transcriptional programs of non-tumor glial cells, including their ability to promote neuronal degeneration. Newly established single-cell multi-omics technology provides a unique opportunity to test this hypothesis directly in patient samples. We will investigate single-cell epigenomes and transcriptomes to uncover the cellular plasticity of senescent phenotypes and to infer the underlying gene regulatory networks, which we will validate by CRISPR single-cell sequencing.
Collectively, these experiments will provide fundamental insights into the role of senescence in the progression of glioblastoma and its contribution to cognitive decline, while also advancing a promising new therapeutic approach for this lethal cancer.
Das Glioblastom ist ein besonders aggressiver Hirntumor, der bevorzugt im höheren Lebensalter auftritt. Alter ist nicht nur der stärkste Risikofaktor, sondern auch ein entscheidender Prädiktor des Überlebens. In diesem Projekt gehen wir der Frage nach, wie biologische Alterungsprozesse das Wachstum dieser Tumore und ihre Kommunikation mit dem umgebenden Gehirn beeinflussen. Um diese Frage zu beantworten, verwenden wir Methoden und Erkenntnisse aus der Alzheimer-Forschung, wo die Rolle des alternden Gehirns bereits besser verstanden wird. Wir kombinieren innovative Methoden wie Einzelzell-Sequenzierungen und CRISPR-Screens, um ein detailgetreues Bild des Glioblastoms im alternden Gehirn zu skizzieren und zu verstehen, wie gealterte "seneszente" Tumorzellen zu Tumorprogression und Degeneration von Nervenzellen beitragen.
Dieses Projekt ist von hoher Relevanz, weil es neue Synergien zwischen den Bereichen der Neuroonkologie und der Neurodegeneration etabliert, wichtige Impulse in der geriatrischen Krebsforschung setzt und die Grundlage für eine präzise Anwendung von senolytischen Therapien schafft.
Core Team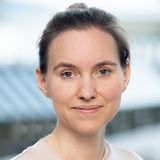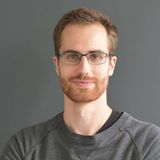 News
---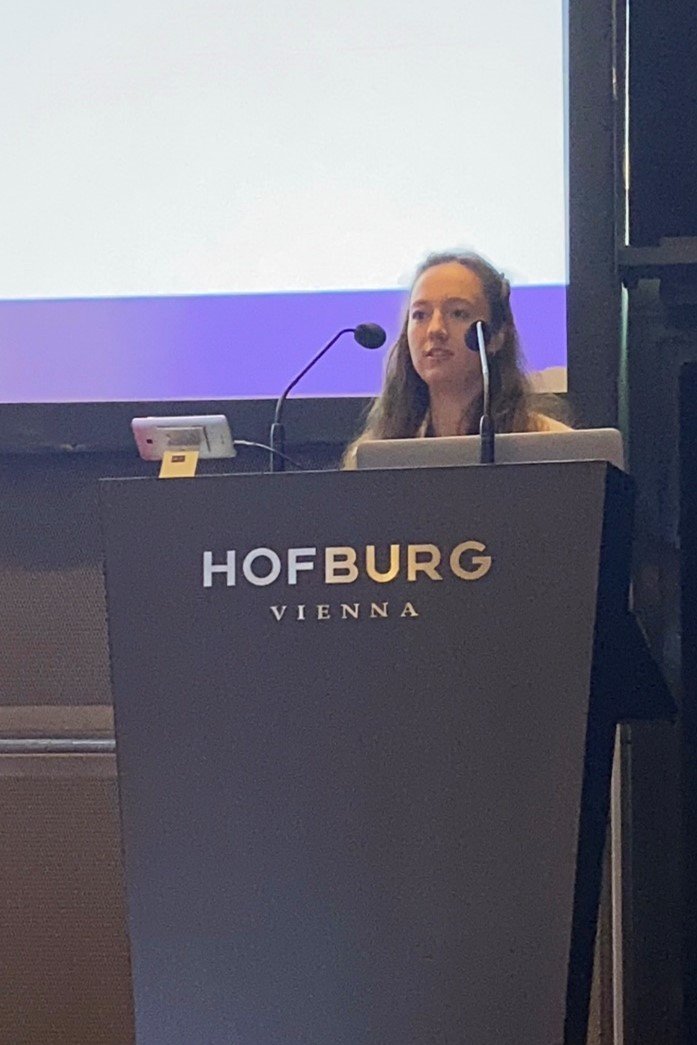 Lisa Greutter presented preliminary GlioAge results at the international EANO meeting. Screening 200 patients with glioblastoma and 385 tissue samples containing tumor plus adjacent brain cortex yielded Alzheimer-type pathology in 55.5 % of the patients. Alzheimer-type pathology was more abundant in females and correlated strongly with age. Interestingly, cortical tau-load increased with density of tumor-cell infiltration.
---
---
Pressemitteilung MedUni Wien - WWTF-Life Sciences Call 2020 - Adelheid Wöhrer